In February I blogged that Teams browser support was coming for Safari on Mac OS and iPad. Good news, it's now in in preview.
Thanks to Shawn Harry for the screenshot (I'm not a Mac user).
It looks like it's only working in Mac OS at the moment, not iPad, thanks Matt Ellis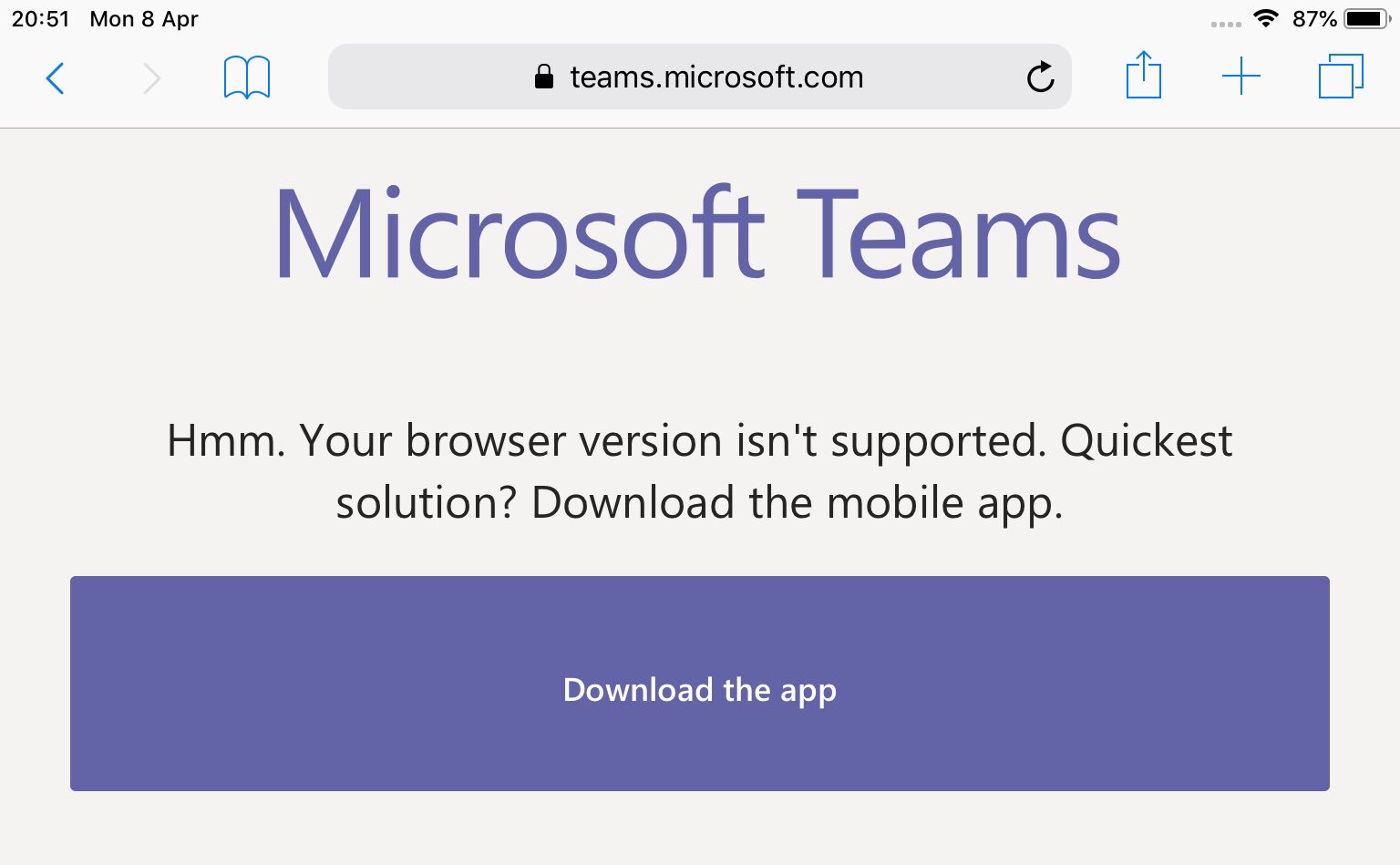 Reference: https://docs.microsoft.com/en-us/microsoftteams/limits-specifications-teams
Known issue:
While in preview, users may run into issues related to Safari's Intelligent Tracking Prevention. While Safari browser support is in preview, go to Preferences > Privacy? and uncheck the Prevent cross-site tracking setting.
Once Safari is fully supported for Teams, you will no longer need this workaround.
Reference: https://docs.microsoft.com/en-us/microsoftteams/known-issues